Army Wrestling Update - PJ Ogunsanya and Summer Training Camp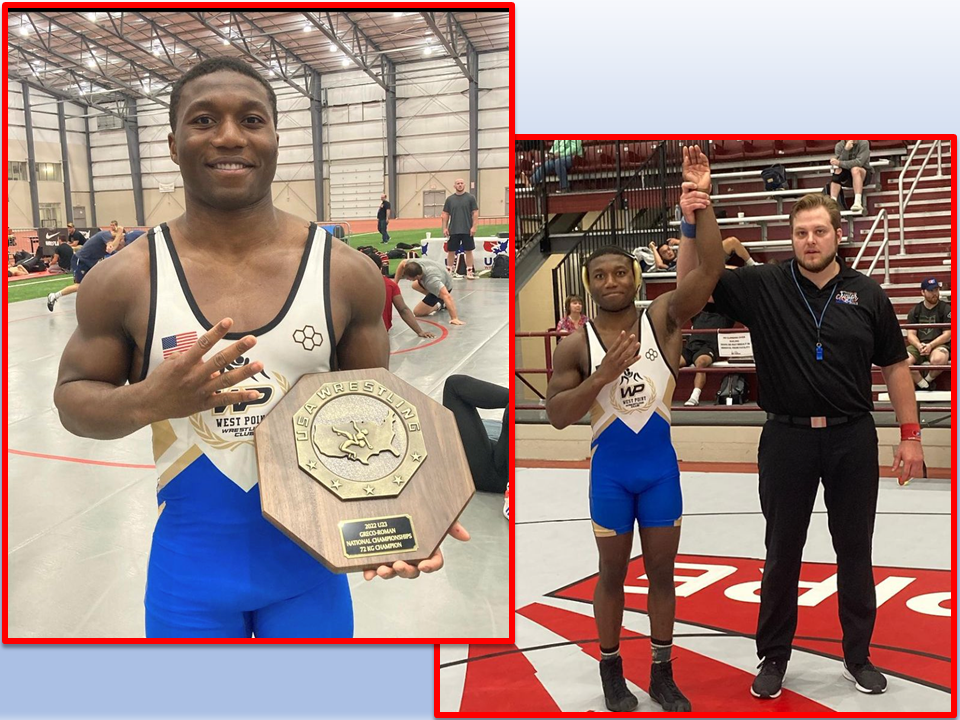 West Point, NY | June 7, 2022
National Champ!
Let me first say it is great to see PJ Ogunsanya healthy and competing well.  Injuries happen and while it is unfortunate that we are only now seeing him at full strength, it is great seeing him work towards his wrestling goals.  PJ won the U23 Greco Nationals in style, dominating the field with 3 tech falls and an injury default.
World Team Trials is a bit of a misnomer, as the Senior World Team member is still U23 eligible and by rule can take the spot if he wants it.  We will await official word for USAW as to what's next for OG.  I'll tell you this though- the sky is the limit and he is just getting started in his Greco career. Stay tuned
That's not the only wrestling that was going on this weekend, as several of our other athletes completed a joint training camp with NC State [ED - included one day at UNC Chapel Hill].  This was a great opportunity for our guys to get in the room a couple times a day with one of the teams we are chasing and measure themselves up against some of the top guys out there.  They also enjoyed their travel to Raleigh and the chance to "change it up."  We will continue to engage in valuable training experiences like this and thank you for you support and the role your contributions play in making them possible.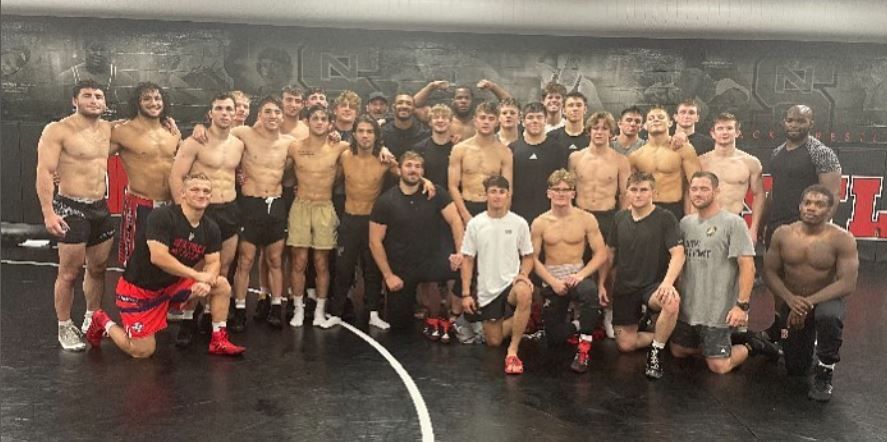 What's next?  We get some guys back for another training camp in early August, but for now a lot of our guys will be focused on some of their summer military training and take some time to recover.  The coaches will continue to work on preparations for next year, dive into recruiting and run practices for our RTC eligible athletes.
As you know- we also have a couple of camps- feel free to spread the word
Army Men's Wrestling (totalcamps.com)
Last week I told you about the Iowa dual at Christl on 11/17.  That has the potential to be a part of a monumental weekend on post, because the Black Knight Invite will make it's return on 11/20.  The field is almost set, but we can confirm that it will include Penn State.  Yes, you read that correctly.  Iowa will be on post on Thursday, followed by PSU (and 9 other DI teams) here on Sunday.  Throw in a home football game on Saturday vs UConn and you have a heckuva sports fan experience.  It will be a great day(s) to be a Black Knight.
We hope to see you there.
Coach Green