Ben Pasiuk: Army West Point Scholar-Athlete of the Month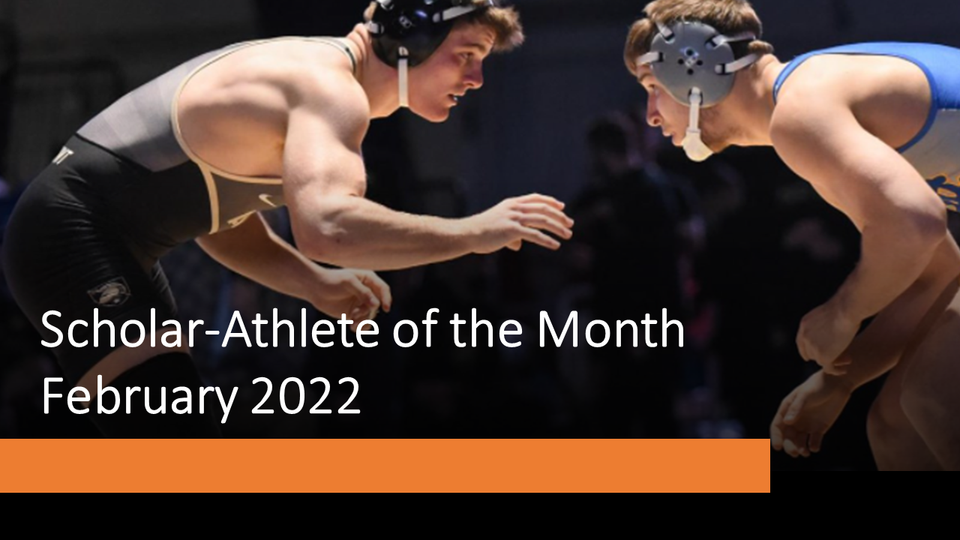 West Point, NY | March 1, 2022
The Army West Point Athletics Association's Academic Support team has selected its Corps Squad Athletes for the month of February, highlighting Michael Rooney of men's tennis, Justine Dondonay of women's tennis and Ben Pasiuk of wrestling.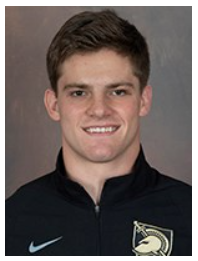 Full Story: https://goarmywestpoint.com/news/2022/3/1/general-center-for-enhanced-performance-tabs-february-scholar-athletes.aspx
Ben Pasiuk - Sophomore - Wrestling - Carrollton, Ohio
Cadet Pasiuk has earned a 3.24 cumulative GPA during his first three semesters at the United States Military Academy. As an engineering management major, Ben's consistent academic performance includes a 3.2 academic program score and Dean's List recognition for all three terms at the Academy. Pasiuk has maintained a rigorous course load that has included at least 18 credit hours in each term.  

Pasiuk maintains a 3.2 military program score and currently serves as a team leader in Company C4.  His instructors often note his positivity and consistent demonstration of a desire to improve.  Pasiuk has compiled an outstanding 4.0 physical program score. His fitness is highlighted by a remarkable 593 (out of 600) on the Army Combat Fitness Test. For AY21, he earned the Master of the Sword Award for his overall performance in the Physical Program.  

Ben is one of Army West Point Wrestling's top competitors. He is a returning EIWA Conference Champion, NCAA Tournament Qualifier, member of the Amateur Wrestling News All-Rookie Team, and earned the EIWA Academic Achievement Award.  

Kevin Ward, Head Wrestling Coach:  "Ben Pasiuk isn't just a leader on the wrestling mat, he sets an incredible example in the way he disciplines himself in his personal life. His dedication to excellence shows across all pillars as he continues to excel academically, physically, and athletically."