Go Green's Notes from Post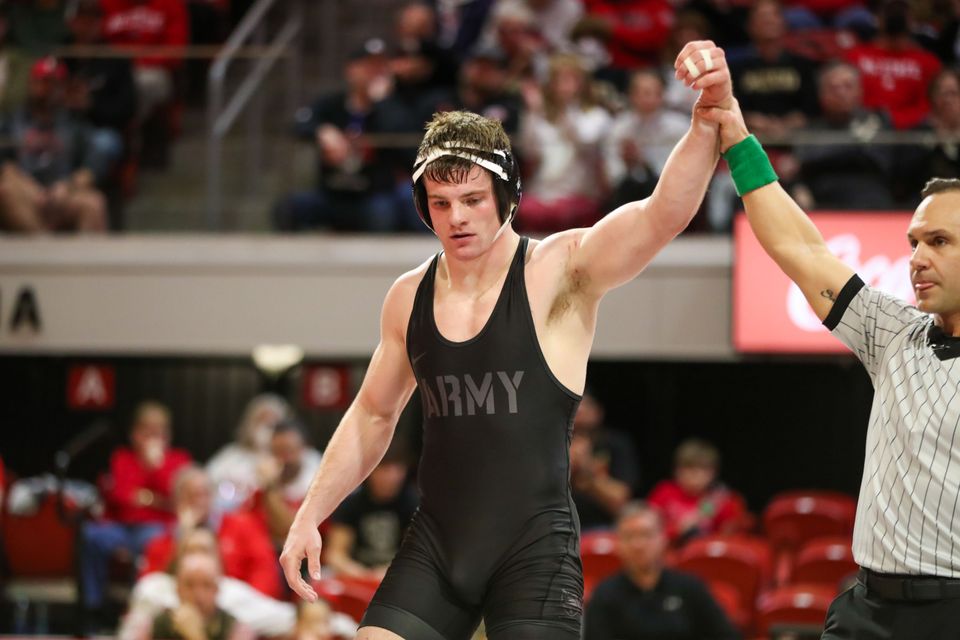 Black Knight Nation
Your Boys in Black took to the road this weekend to take on EIWA foe Lehigh and came away with 3 hard fought individual wins.  All of the victories exemplified the "gritty not pretty" style that Coach Ward has been emphasizing and that is necessary to build a resume at the DI level.  Great work by Silent C, Ben and Dalton.  Details are here
https://goarmywestpoint.com/sports/wrestling
Camps are LIVE
We are excited about a great camp season this summer.  Please help us spread the word.
Army Wrestling (totalcamps.com)
Details on Easterns at Penn
Like every year, we are winding down and looking forward to competing at the EIWAs.  This year's event is in Philadelphia and we know you will want to join us.
Check out their website for great info.
Eastern Intercollegiate Wrestling Association (eiwawrestling.org)
Plan to join us for a social at The Study Hotel between 2-4 PM on Sunday March 5th.  This is during the break prior to the placement matches.
Almost Tulsa Time!
We can't wait to see you at Nationals.
Order by February 17th for delivery before NCAAs.
#AmericasMatch
We are home one more time this year before the post season, and it is a good one.  Please help us #packchristl If you are unable to attend in person, we would love for you to donate tickets to a local club that can.
Get tickets here.
Army Online Ticket Office | Online Ticket Office | NAVY WRESTLING (evenue.net)
Here is the info for the social that will take place before the match.
Pre-Match Social Army-navy Dual (army-wrestling-insiders.ghost.io)