Go Green's Notes from Post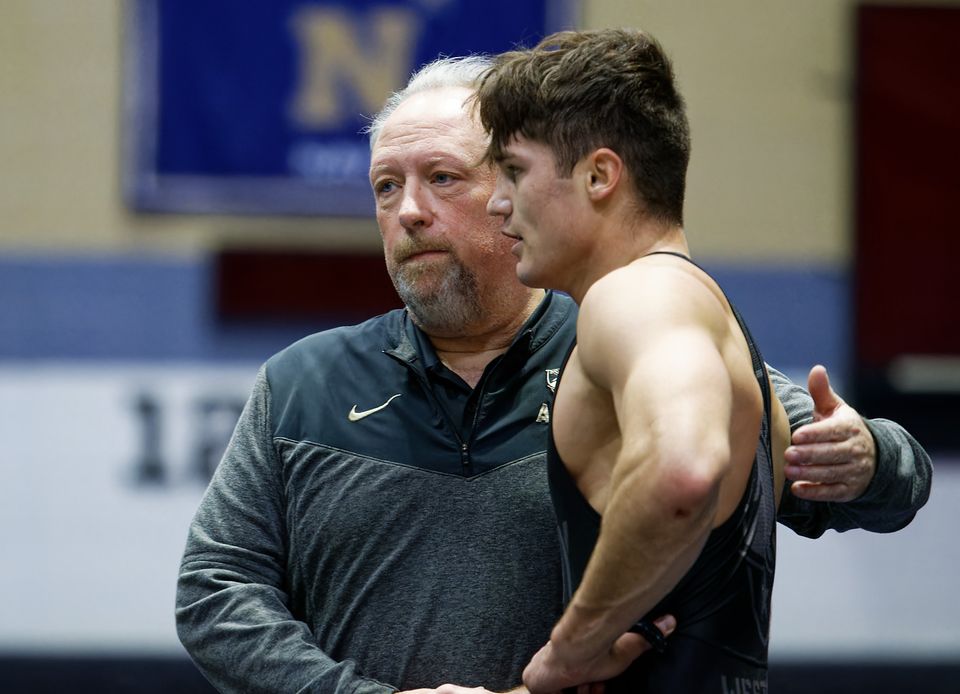 Black Knight Nation:
As Thin Lizzy would say, the boys are back in town.  West Point is in the midst of welcoming back The Corps from winter break and it is good to see the campus alive with activity.  After a cold stretch we are experiencing some unseasonably warm temperatures.  Even though our break was shortened for some because of the trip to Soldier Salute, it is always good for our guys to get some time away to reconnect with their families and get recharged.
Eighteen members of America's Team snuck away from re- orgy activities and hit the mats on Friday at the David Lehman Open at Franklin and Marshall.  This large event had nearly 500 competitors and offered a wide variety of DI battles.
We had strong performances all around but especially from our young guys.
At 133 Ryan Franco placed 5th going 5-1 and showing a diverse set of offensive skills.
At 141 Shane Percelay lost his first bout 2-0 to a Top 20 opponent, and then rattled off 5 straight wins on the back side.
A 149 Trae McDaniel placed 3rd , finishing the event strong with a punishing win in the last bout.
All three are plebes and figure mightily in this team's future.
Full recap here
Wrestling Has Solid Performance at Franklin and Marshall Open - Army West Point (goarmywestpoint.com)
What's Next?
We head to Raleigh for a Friday night showdown with the Wolfpack and would love to see you at NC State.  Hoping to see a lot of you there.
Here is the link to the pre-match social- Get your tickets TODAY.
2023 NC State Reception - BEAT THE WOLFPACK (westpointwrestlingclub.org)
We stay down south and take on Queens and Garner-Webb on Sunday.
Home, Home Again
We do like to be here when we can and will be taking on two EIWA foes at Gillis the next weekend.  These are free events and we would love your support.
1/28 Cornell
1/29 Bucknell
Both start times are 2pm
Beat Navy
Start planning your trip to see us in February.  We are counting on you to #packchristl one more time for America's Match.  Our goal is to set a NEW attendance record AGAIN and create the same atmosphere we did against Iowa.  Get your tickets today.
Army Online Ticket Office | Online Ticket Office | NAVY WRESTLING (evenue.net)
The second semester is a great time to get better and we are excited to see continued progress in our young athletes.  Would love to hear from you or see you at one of our events!