Phillip Simpson '05 Inducted to Army Sports Hall of Fame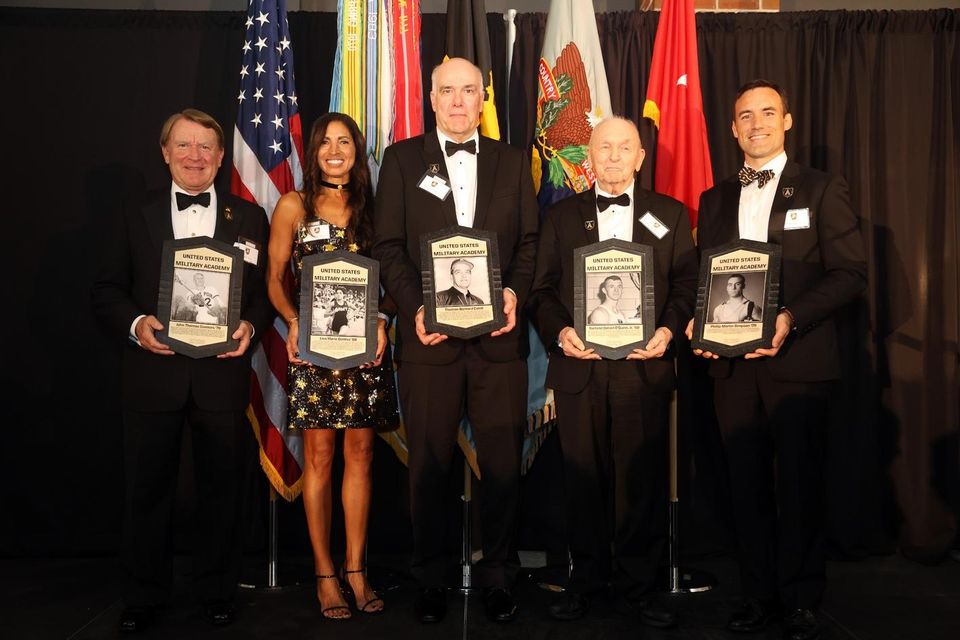 West Point, NY
Full article: https://goarmywestpoint.com/news/2023/6/8/army-west-point-athletics-announces-2023-hall-of-fame-class.aspx
WEST POINT, N.Y. – Army West Point Athletics has announced the newest members to the Army Sports Hall of Fame with an induction ceremony held last night, Friday October 6.

The Class of 2023 features the following inductees: Lisa Benitez '88 (Cross Country/Track & Field), Tom Cahill (Head Football Coach), John Connors '70 (Lacrosse), Gar O'Quinn '58 (Gymnastics), and Phillip Simpson '05 (Wrestling).

The 19th class of the Army Sports Hall of Fame was inducted with a special plaque unveiling ceremony in the Kenna Hall of Army Sports inside Kimsey Athletic Center, with the formal black-tie Hall of Fame Induction Banquet at Eisenhower Hall to follow.

Phillip Simpson (Wrestling, 2001-05)
Simpson was a three-time All-American, Army's only three-time All-American. He finished his career ranked second with 134 career victories and 54 career pins. His mark of 20 pins in a single season stands as the second-most on the single-season charts in program history. Following his senior year, he was the 2005 AAA Award Winner, A prestigious Army Athletic Association Award that is awarded annually to the male and female cadet who displays the "most valuable service to intercollegiate athletics during a career as a cadet." Simpson is also Army's only three-time EIWA Champion.

The Army Sports Hall of Fame is a subset of the Kenna Hall of Army Sports, a comprehensive museum displaying Army's rich and proud intercollegiate athletic program. It is located on the third floor of the Kimsey Athletic Center, Army's state-of-the-art football training facility.