Go Green's Notes from Post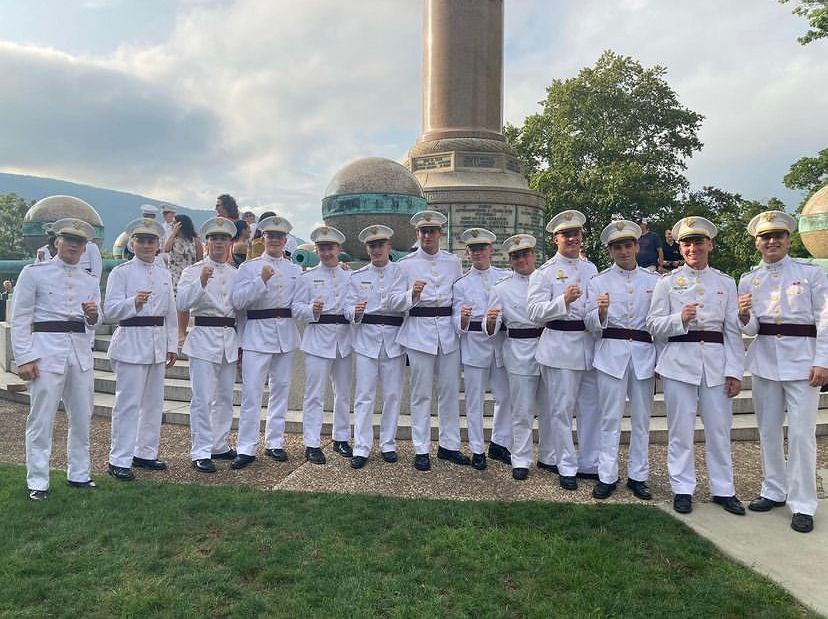 Army Wresting Fans,
We are nearing the end of August and the team has been enjoying the start of the year and all that comes with it here at West Point.  We are 53 cadets strong right now and all of them are dedicated to making this a memorable year for #AmericasTeam.
First, a huge welcome to our newest staff addition- Steve Bleise.  Steve brings a ton of energy to our room and has settled in nicely to our routines.  We look forward to him making a huge impact on our team.
Bleise Joins Ward's Coaching Staff - Army West Point (goarmywestpoint.com)
Golf is coming.  We are ready for an action packed weekend September 22-23.  Sadly, I will be on the road recruiting so I will miss you if you are coming to town.  Coach Ward did want me to remind you that you are all playing for second place.  If you aren't golfing we do have some activities that you can participate in and hope to see you here.  This is an important fundraiser for the club, so please consider helping out.
2023 Golf Scramble - West Point Wrestling Club
If golf is near, that means the auction is open for pre registration.  This is a great way to support the event from afar.  Please bid on these great items when it goes live!
West Point Wrestling Club and RTC Auction (yourcharityauction.com)
And the Gear store is open as well.  Great pieces in stock.
Barbarian Apparel | Team Stores
On a recruiting front, we have been busy.  Coach Overhiser just got back from a trip to Iowa and Wisconsin and will turn around and head out to California this week.  I have been a little more local in PA, NJ, NY but have also made the trip to Virginia,  and will have stops in Cleveland and Chicago coming up soon.  Coach Ward is on his way to Atlanta soon and will make the swing through Tennessee as well. We hosted a prospect day last week that drew kids from 10 different states.  We have our work cutout for us to match last year's 17th ranked recruiting class, but we are up to the challenge.
I was able to take in my first ring weekend this year and what a great tradition!  We are so proud of our 13 Firsties for their perseverance and their leadership as they begin their last year at West Point.  This weekend was a memorable one for them.
Lastly- we urge you to consider a donation to the GoFundMe page below. Our cadets were there yesterday to support the Hodsden family Here is a message from Coach Ward.
Wrestling family.... as many of you are aware, 1LT Hailey Hodsden, West Point class of 2021 and brother of Army Wrestler, Luke Hodsden '20 , was tragically killed in a military vehicle accident in Germany.  Her burial is at West Point Cemetery Aug 28.  To assist the family/loved ones with travel plans, a GoFundMe has been established by Army Wrestlers.
Fundraiser by Army Wrestling : Hodsden Army Wrestling family support (gofundme.com)

Thank you for your support in all our endeavors.  We look forward to seeing you guys soon.