Go Green's Notes from Post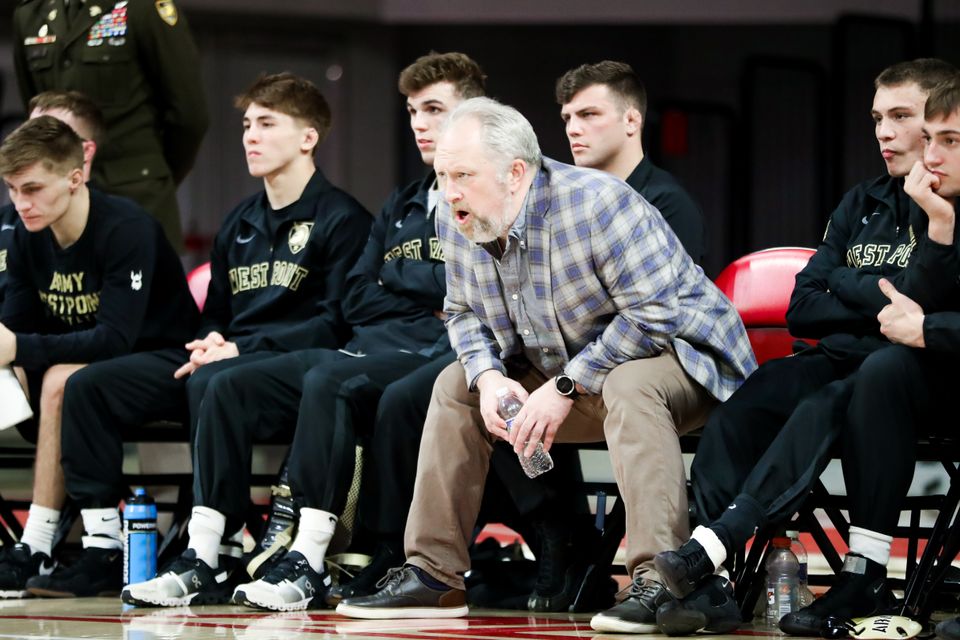 America's Team is Coming!
After a bleak opening dual against Campbell, our boys faced off against two ranked opponents Saturday at the Journeymen Wranglemania Tourney.
We dropped a heartbreaker to #25 Purdue 21-16, but responded with a 33-11 thumping of #22 Lock Haven. Dual results for the whole event below.
WrangleMania Final Results - College - Intermat (intermatwrestle.com)
The next day we entered over 30 student athletes in the Collegiate Classic- a round robin format event featuring a nice mix of DI schools. Results below.
Weight Class Highlights
125
Chuck Farmer won his bracket at the CC with some hard wrestling. He didn't just act tough, he wrestled tough.
133
Braden Basile had two wins over ranked opponents in the duals, including a thrilling come from behind pin vs Purdue.
141
We continue to see a mixed bag of results here, with lots of highs and lows. Tyler Morris injected some intensity in the lineup with a W vs Lock Haven. Rich Treanor made his season debut at his new weight and will work his way back into competitive shape. Old pro Logan Brown looked good in the CC pools.
149
Trae McDaniel had a strong win over a ranked opponent in the Purdue dual, but then was injured vs LH. We will see where he is at this week.
157
Nate Lukez grinded out a win vs LH. I'm confident he will hit his stride after getting off to a slow start.
165
Dalton wrestled a great match to beat a ranked opponent from LH. That match was the blue print for his success moving forward... Plebe Andrew Christie won his pool in the CC.
174
Gunner split bouts in the duals. He will get better every week. Veteran Dillon Sheehy won his pool at the CC.
184
What a win for Benny. The clip is everywhere on Instagram, but Like KW said- Never. Stop, Wrestling. A nice 2-0 performance for BP.
https://www.instagram.com/reel/CzhQ2jFu0rZ/?igshid=MWUxczVhYXlycnBsMA%3D%3D
197
Like 141, we are getting contributions from a lot of guys, but no one is separating themselves yet. A nice W for Danny in the LH dual. Eli, Wolfgang, Cole and Tom Godbee all had mixed results in the CC.
HWT
The Large Mammals won both bouts in the duals as Austin dominated a ranked opponent vs LH and Stoddard cruised to win vs Purdue. They both are proving they can compete at a high level.
The Whippersnappers
As I said last week, this team's strength is in its youth.
We are getting noteworthy contributions at a high level from Plebes like Basile, Dakota Morris, Stoddard, Filipowicz, Christie. Oscar Aranda had a very nice win vs Arizona State in the CC. There are more guys that will get your attention soon.
Yearlings anchor our lineup as well. Kohlhofer, Berginc, Farmer, Bubba McDaniel are all "rankable" and will continue to develop.
Factor in the members of the 17th ranked recruiting class that are at USMAPS and you can feel the momentum building.
Home Sweet Home
We get to show off our guys this week 2x in Christl.
We take on the Wolfpack on Thursday at 7 PM.
The BKI- featuring a strong slate of 9 other teams is all day Sunday.
https://app.goarmywestpoint.com/WrestlingTicketCentral
We hope to see you there supporting America's Team!
Donate Tickets
We need you to buy season tickets and show up at Christl.
If you can't make it, please consider making them a gift to a local sports club.
Each ticket is only $15 and will allow a young fan to experience America's Team in person. You can donate as many tickets as you would like in $15 increments. Just click the donate button on the ticket page and give the gift of Army West Point Wrestling!!!
Army Online Ticket Office | Online Ticket Office | Shopping Cart (evenue.net)