HOF Honor for WPWC's Sorenson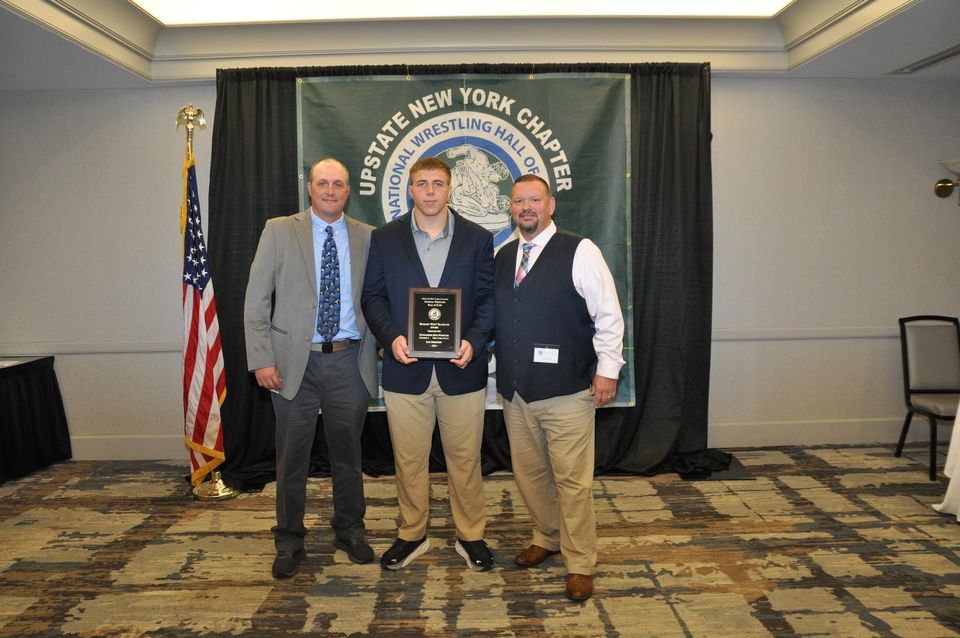 Recently at the 2023 Upstate New York Chapter's ceremony Sam Sorenson, current WPWC member and Prepster, was presented the Richard "Pete" Hausrath" Award for the most outstanding wrestler in the NYSPHSAA Championships in Albany, NY. Sorenson outstanding wrestler performance was part of his run to the D2 215 NYSPHSAA title.
Sorenson is now around 240 and looking to be a contributor for WPWC and Army WP at 285 for years to come on both the international and collegiate scene.