Army-Navy Recap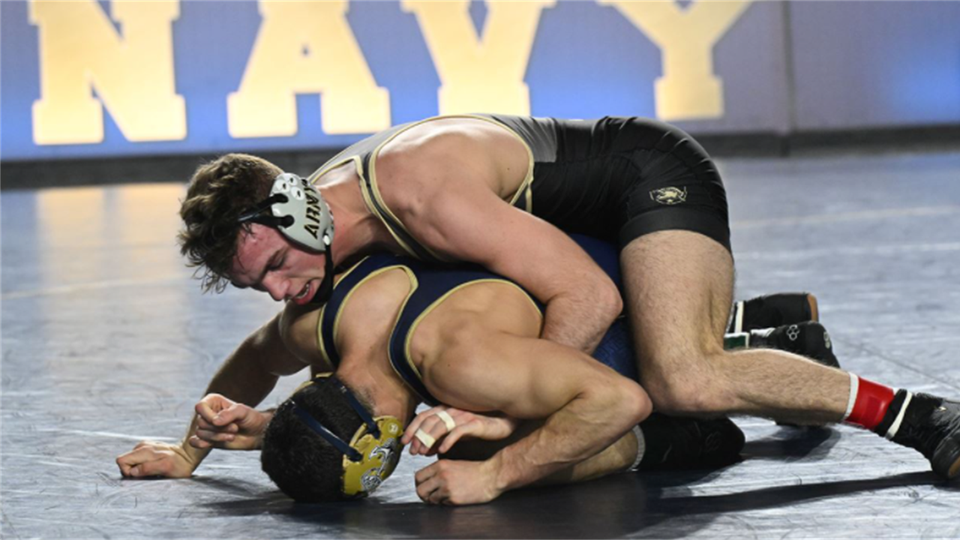 West Point, NY | February 22, 2022
So, as you all know - we came up short in our dual with Navy.
The only thing you can say to the team after a loss like that is that it should sting and you should remember the feeling you have and use it to drive you going forward.
We have the opportunity to turn some of those matches around in two weeks and we need to turn our attention to preparing guys for the EIWA tourney. One thing I've learned over the years is that our sport will offer a multitude of opportunities for redemption and you will be measured by how you take advantage of those. We have two such opportunities left this year.
There were some highlights from the dual
174 Ben Pasiuk continues to get better every week
149 The development of Matt Williams has been one of the best stories of the year
141 Corey Shie finds ways to put people in trouble
But overall, not our best work. Period.
"There were some tough hard fought matches tonight and we just didn't make enough of them go our way. There are no excuses, we didn't do enough to win. I didn't have some guys prepared like I thought I did and that's on me. Result stings but it won't define us. We'll move forward and make some adjustments." – Head Coach Kevin Ward
Link to Army West Point Wrestling release.
Coach Ward is hosting a Zoom call for all alumni and supporters on Wednesday at 8pm. Please join him at this link
Odds and Ends
NCAA Gear- the sale ends 2/28 - West Point (barbarianapparel.com)
Camps are back!!!
Here is the link to share for the two camps we will be hosting this summer
Army Men's Wrestling (totalcamps.com)
If you are planning on supporting America's Team in Ithaca for the EIWAs, and we hope you are- I am sharing a recent email we got regarding tickets and protocols. See below
Cornell Athletic Tickets - 2022 EIWA Championship All-Session Package (universitytickets.com)
If you have questions you can reach out to me, or contact them directly.
Thanks for all your support, and all your well wishes both digitally and in person. Hoping to see many of you in Annapolis on the 18th!