Army-Navy Pre-Match Social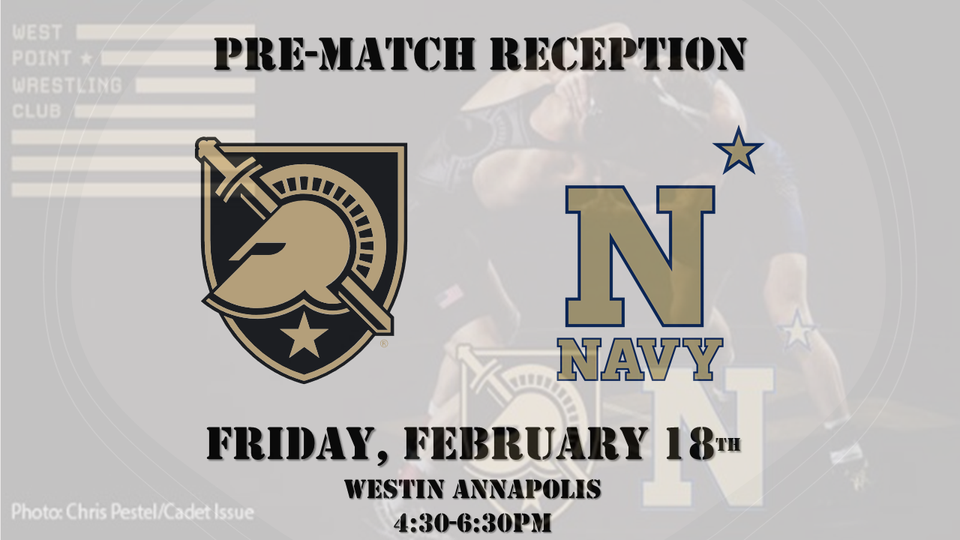 Join us in Annapolis from 4:30pm to 6:30pm on Friday, February 18th for the first annual West Point Wrestling Club & RTC Army-Navy Social.
Listen as Army West Point Head Wrestling Coach Kevin Ward and BHAW Radio host Brian Rowan preview the contest match-by-match, calling out key bouts to watch and the road to victory, then spend time catching up with old friends and meeting new faces in the Army Wrestling family. Food and drinks will be provided.
The reception package will include a ticket to the match.