Army-Navy Tailgate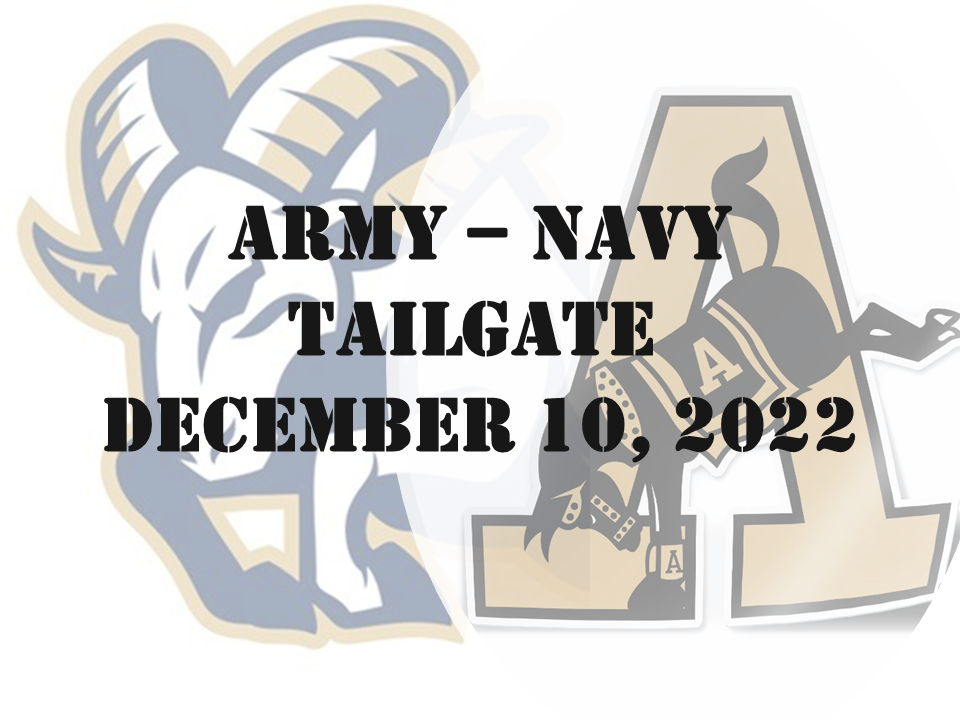 West Point, NY | November 10, 2022
Team,
This year we will be hosting our Army/Navy tailgate as part of a larger - likely the game's largest - tailgate in support of the Johnny Mac Foundation.  The event has 20 themed "stations" (WPWC/Army Wrestling will be one), two bands, and last year they had 2,000 people come through.  It will offer a really fun and engaging environment for our fans and supporters, and will be great exposure for us to an expanded alumni base.
Access to the event is controlled and guests will need a wristband to enter the perimeter — inside of which is all inclusive.  Wristbands are "purchased" by making a donation of $100 or more to the Johnny Mac Foundation directly.
https://give.johnnymac.org/campaign/2022-army-navy-tailgate-for-johnny-mac/c425670
The evening prior there is a planned happy hour at The Olde Bar in downtown Philadelphia (125 Walnut St.).  This will be a great rendezvous following the Penn match and attendees can  pick up their tailgate wristbands at the event.