Army Wrestling Update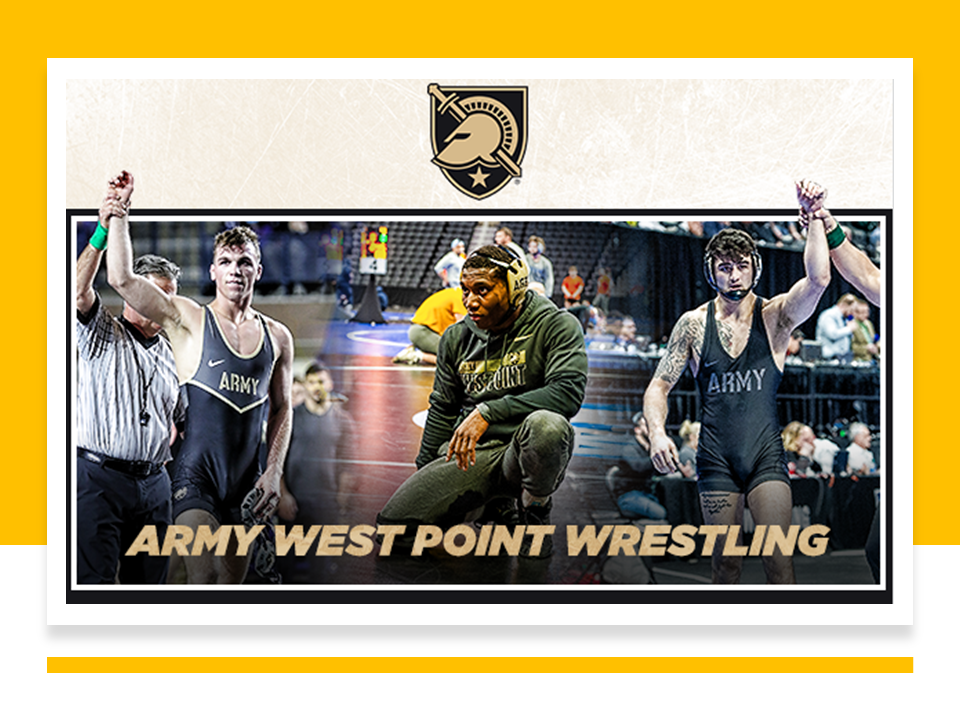 West Point, NY | September 21, 2022
Guys- it has been a week.
After two consecutive weekends of showing seventeen families what West Point is all about, we were able to secure 4 commitments from future Black Knights.  Two will help round out an already nationally recognized Class of 2023, two others will help get our Class of 2024 started.

NCAA rules prevent us from identifying or commenting on potential student athletes, but I'm confident you can find the info on their social medias (we can and do share their posts) or on wrestling websites.

I am thrilled with the level of recruit we are attracting right now and excited to welcome a couple more dozen families to come see us this fall.  We have a few more 2023s out there and 2024 is going to be even better. America's Team is becoming a destination!

It never ends- and I will head to Chicago tomorrow and Coach Ward and Parker will hit up some local destinations to keep spreading "the gospel."

This weekend was also Hall of Fame Weekend and America's Team was happy to see one of our own inducted.  Here is a link to the entire class.
Army West Point Athletics Announces 2022 Hall of Fame Class - Army West Point
Congrats to Maurice and family!

Golf News: This weekend is the big event!
If we aren't going to see you this on the links, please jump into the auction.  Lots of great items up for bids.
West Point Wrestling Club and RTC Auction
Another opportunity to help is to spread the word about our home slate of matches.  We know the character and passion of the wrestling community and we know we can make the Iowa dual and the BKI the most attended events in Christl Arena history.

Here is a link for tickets.  If you know any HS coaches that want to bring their team to watch, send them my way.
Army Online Ticket Office | Online Ticket Office | IOWA WRESTLING
Coach Ward  spent some time on the airwaves, joining the MorWrestling podcast last week.  Listen here:
MorWrestling: #66 Kevin Ward - Army West Point Wrestling Head Coach on Apple Podcasts
As I mentioned, plenty of progress on the RTC side.  Great to see the website evolving.
West Point Regional Training Center
Locally, we will be launching a youth club in October.  It will run 12 sessions and is appropriate for young wrestlers.
Train with West Point Wrestling Club
I know, that's a lot of info.  Can't wait for many of you to come enjoy a weekend on post for golf and I thank all of you for your support of our Cadets.
Coach Green