Great Weather, Great Course and Great Fellowship - WPWC Golf Scramble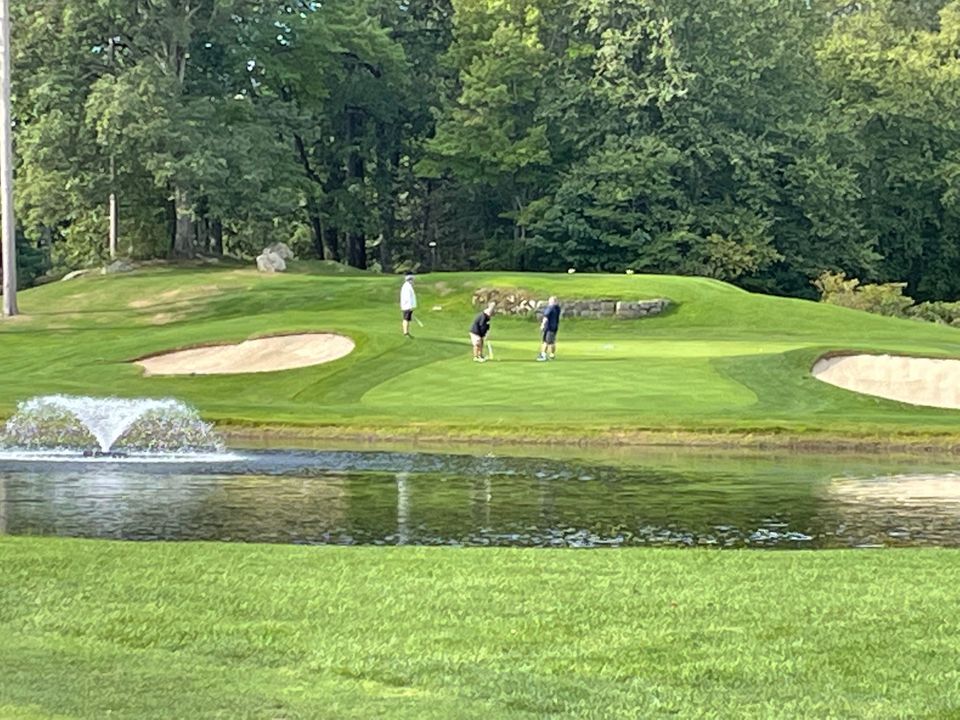 West Point, NY | September 26, 2022
Although the morning started chilly in the high 40s during registration, we could not have asked for a more perfect day for the 12th Annual West Point Wrestling Club Golf Scramble.  As the day heated up, so did the competition with only 3 strokes separating the top 10 teams.
Results:
After a couple year hiatus from the top of the podium, Team Meytrott was victorious finishing at 16 under par.
Coach Ward's team (Ward, Marciniak, Yost, Stites) two year championship run came to an end, one stroke shy of a three-peat.
At 14 under, Rodriguez and the Brandstadt Trio from the Northern Territories secured the bronze.
Longest Drive: From the winning team, Taylor Meytrott powered his drive to the front lip of the green on #15.
Closest to the Pin: Zach Keal's beautiful iron on #2 almost secured the 2nd Hole in One in our 12 year history.  Yes, he made the birdie putt for his team!
Special recognition went to our Oldest participant – Denny Boss.
The Class of '72 was well represented both as event sponsors and as golfers.  The Class of '72 Challenge trophy went to the Class President's team – Northrup, Schrader, Dunn, Pavlick as they narrowly edged Ritacco, Wagner, Sarpen, Sarpen in a hard-fought battle.  We hope to expand the class challenge series next year.
Our online auction was also a huge success.  Thank you to the donors and bidders.
A heartfelt THANK YOU goes out to all of our sponsors and participants for creating a memorable weekend.
We will post pictures soon.
Hope to see you at the 13th Annual Scramble next year.
Cheers - West Point Wrestling Club and regional Training Center