Go Green's Notes from Post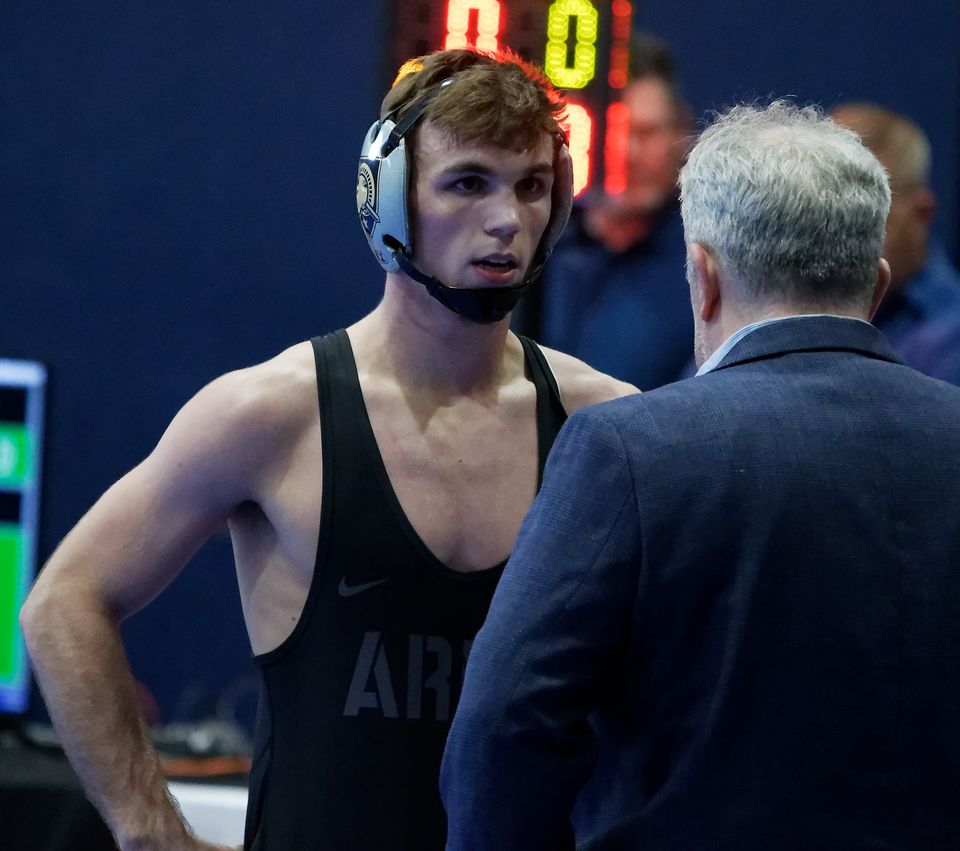 Just wanted to pass along the awards winner from our banquet this past weekend
We have a lot to be proud of, but there is still work ahead of us.  That's all you can ask for!
Congrats to all these guys
Arvin Memorial Award- Christian Hunt
The Arvin Memorial Award is presented annually to the member of the graduating class who has distinguished himself in leadership, scholarship, and commitment to Army West Point Wrestling. Bob Arvin, USMA class of 1965, was the Brigade Commander and wrestling team captain his senior year at West Point.
The Unsung Hero Award- Joe Metz and Tanner Craig
The Unsung Hero Award is presented to the individual on the wrestling team who embodies the "BHAW" philosophy of the program and displays outstanding leadership qualities with no intent of recognition.
The Pierce Currier Foster Memorial Award- Matt Williams, Ben Pasiuk, Nate Lukez, Christian Hunt
This award, first established in 1990, is awarded in the name of the late Mrs. Anna A. Foster, in memory of her son, the late Lt. Foster. This award is presented to the captain of the wrestling team.
The 11th Man Award- Matt Williams
The 11th Man Award presented to the wrestler who has demonstrated, through work ethic and selfless commitment to the team, the willingness to contribute to the success of the program despite not receiving the recognition of being a full-time starter.
Philip Simpson Award- Nate Lukez
Formerly the "Mr. Intensity award". This award goes to the most dedicated, most consistent worker on the Army West Point team.
Wally Crum Memorial Award- Ethan Berginc
The Major Edward "Wally" Crum Memorial Award, established in 1985, is presented to the most courageous wrestler from the fourth class. Wally Crum, USMA class of 1960, was killed in action in Vietnam in February of 1968.
The Most Improved Award-Trae McDaniel
The Most Improved Award, first presented in 1990, goes to the wrestler who
has shown the most improvement based on skill level, work ethic, and
accomplishments
Most Dominant- Trae McDaniel
The Most Dominant Award goes to the Army West Point wrestler who scored the most bonus points on the season.
Mike Natvig Award- Ben Pasuik
This award is presented to the team's Most Outstanding Wrestler. Mike Natvig, USMA class of '63, is Army West Point's only National Champion; winning titles in both 1962 and 1963.
CJ Morgan Brotherhood Award- Matt Williams
If you knew CJ, this award is self explanatory.  It goes to the guys who is the best teammate.