Go Green's Notes from Post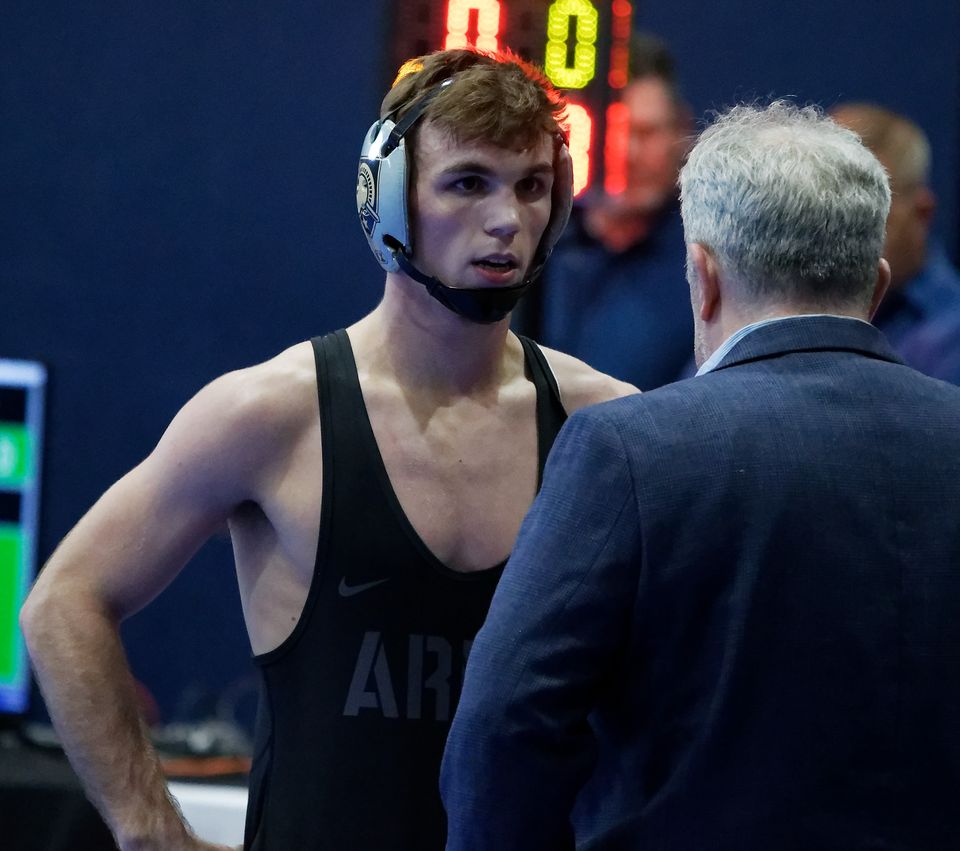 America's Team headed down to the Lehigh Valley for a weekend of wrestling and came back with a lot to work on.  We split our duals with Sacred Heart and Nebraska and had 37 guys scrap in the Journeymen Round Robin event.
This begins a tough stretch  of competition which includes 4 events in 8 days.  We have a young team so we can expect their to be some ups and downs in a span like this, and we experienced them.  Winning 3 matches from Nebraska is nice, but it is a little shy of our expectations for ourselves.  This weekend showed our program has made some progress, but we have a long way to go.
We have had a great attitude all preseason leading up to this, and my message to the team has been the "toughest" thing anyone can do is to keep that attitude when things don't go as planned.  Our response to adversity is critical and it is about to be tested with #1 and #2 coming to town this week!
The recap
We shut out an improving Sacred Heart team to start Saturday.  We did not anticipate as many close bouts as we had, so it was good to see Rich Treanor, Mark Montgomery and Matt Willliams grind out three pretty tight bouts in a row.  We then fell to Nebraska in a match we felt we had an opportunity to win.  The bright spot for that one was in all three individual wins, we went down a takedown early.  Great effort from Dalton Harkins, Sahm Abdulrazzaq and Ethan Berginc for staying focused and winning those bouts.
Black Knights Have Solid Showing at Journeymen Tournament - Army West Point (goarmywestpoint.com)
The round robin portion of the event saw us challenged at every turn, with many guys picking up nice wins and tough losses.  We had the following guys win their bracket
125 Ethan Berginc
141 Shane Percelay/ Tyler Morris
157 Tanner Craig
197 Wolfgang Frable/ Eli Pack
Hwt Austin Kohlhofer
Black Knights Wrap Up Weekend with Solid Showing at Journeymen Round Robin - Army West Point (goarmywestpoint.com)
Hawkeyes on the Hudson
A quick turnaround for us as the Hawkeyes come to town this week.  We can't wait to #packchristl.  We hope to see you there.  Help us set an attendance record for the program by making the trip, or purchasing tickets here!
Army Online Ticket Office | Online Ticket Office | Event/Item List for "Wrestling" (evenue.net)
NCAA Tickets
Requests are due by 12/1- please fill out the link to come to Tulsa with America's Team
NCAA Ticket Request (army-wrestling-insiders.ghost.io)
Thanks for all your support.  We are still at the beginning and we look forward to the rest of the season with you guys by our side!