Go Green's Notes From Post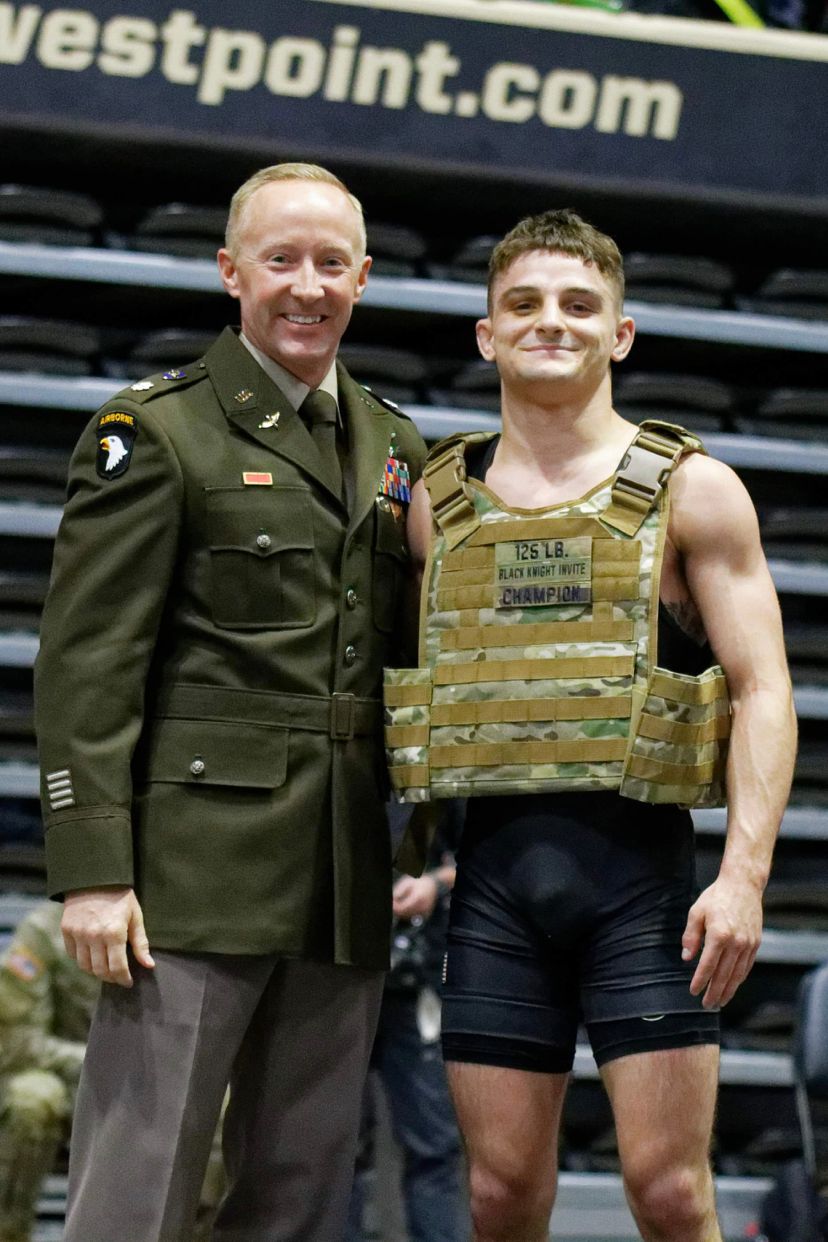 BKN-
One thing I have often thought is that you have to go through something to figure out who you are.  Maybe I should be a little less philosophical and change that to figure out where you are at?  I'm not sure.  I can tell you this with certainty- our program just went through a tough stretch.  I'm confident that these matches give our staff a good deal of data to make decisions and to make adjustments as we move into December.
Some of our guys had 4 weigh ins in 8 days starting at Journeymen.
Accounting for our Prep-stars and our coaches, we had 5 events in 4 days from Iowa dual to BKI.
Monday will be a much needed day of recovery.

REMINDER:  NCAA Ticket Request (army-wrestling-insiders.ghost.io)  December 1 is the deadline.
Iowa Dual
First off, thanks to everyone who supported this event.  The atmosphere was wild and a great step in the direction we are taking- to make Christl arena a challenging place to compete.  The crowd was awesome- we set records for tickets sold and for revenue for a dual.  Our cadets also showed up and showed out, crowding the mats and raising the level of intensity to a new level.
All that was important, but our guys competing hard and not backing down was even more so.  Three W's in a dual like that is a good place to start, but we are close to the point of being able to get a 5/5 split on every team we wrestle.  That's where we need to be.
Again- great wins for Silent C Berginc, Julian Sanchez and Ben Pasiuk
Army Drops Match to #2 Iowa - Army West Point (goarmywestpoint.com)
Black Knight Invite
Yesterday our guys had the opportunity to compete at Christl again.  We brought in 9 teams and entered 25 of our guys and just let the fur fly.  We wound up finishing in second as a team- tied with Big 10 opponent Indiana, behind only #1 Penn State.  You can check out the full results at the link, but we had a couple highlights
At 125 – Silent C had another OT win against a ranked opponent in the finals to win the event.  Ethan is wrestling as well as any freshman in the country and has room to get even better
At 141 it was good to see Junior Tyler Morris force his way into the lineup and get on the podium.
At 157 Nate Lukez had a ranked win in the 3rd place bout.
Army Finishes Second in Black Knight Invite - Army West Point (goarmywestpoint.com)
Bill Farrell Results
One of our areas of focus is to have a legit Regional Training Center for post graduate athletes to work towards their goals.  This weekend that started to come to fruition.  The BF at the NYAC is one of the best International events on our soil.  We came back from that with a champ in Freestyle and 2 place-winners in Greco
Coach Parker went 4-0 to claim the leg grabbing crown at 70k
Richards, Parker, Schultz, Macchiavello, Gwiazdowski win men's freestyle titles at Bill Farrell Memorial International (teamusa.org)
PJ Ogunsanya and Corey Shie, both serving as AIs on Post, wound up facing each other in the consi finals.  Rumor has it they wrestled the actual match on the way home in the car
U.S. Greco-Roman stars Roberts, Jones, Tuma, Holmes, Cunningham win titles at Bill Farrell Memorial International (teamusa.org)
All three guys had the opportunity to see competitors from overseas, which is critical for their development.  Thanks to you guys for all you do to make these events possible.  We couldn't do it with out your donations and your support.
What's next?
We want to keep doing this and we want to see more of you.  We have two critical road duals coming up and I am including the ticket links below.  We also need you to sign up for your NCAA tickets.
Come support us on the road if you can and help us continue to build the America's Team fanbase.
American University |Athletics Ticketing - AU Wrestling vs. Army (universitytickets.com)
Penn Athletics | Online Ticket Office | Event Groups | Online Ticket Office | Event/Item List for "Army Supporter Seating" (evenue.net)
NCAA Ticket Request (army-wrestling-insiders.ghost.io)
We are thrilled with some of the successes we have had so far the year and ready to continue the journey.
Thanks again for everything you do.
America's Team appreciates it.