Go Green's Notes from Post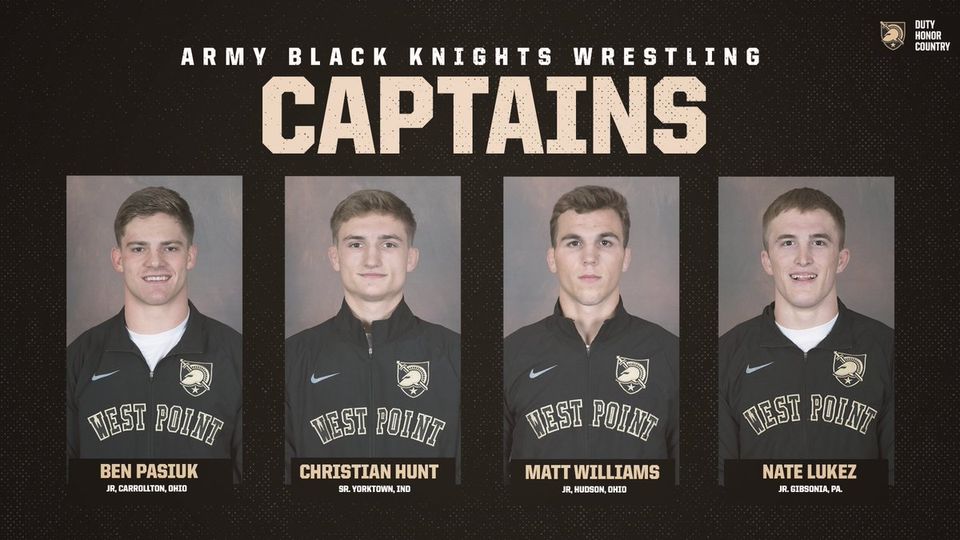 Black Knight Nation
Two weeks till we will be sending you actual wrestling results in these notes!
I hope to get back to sending these Mondays or Tuesdays as we want you to get these notes as close to the action as possible
We are fired up to host #18 Oregon State, Queens and LIU in Christl on 11/6.  This will not be a ticketed event, so it is free to attend.  We hope to see some of you at our season debut!
Speaking of tickets, remember we are on a mission to pack Christl in November.  #1 and #2 coming to town!  Be sure to purchase today, and show the West Point community that this is a wrestling school
https://goarmywestpoint.evenue.net/cgi-bin/ncommerce3/SEGetEventList?groupCode=WREST&linkID=army&shopperContext=&caller=&appCode=
The West Point WC is in the midst of planning a social event around the Iowa dual, so be on the lookout for details on that.
Get your gear today
Be sure you are decked out in the latest and greatest from our partners at Barbarian Apparel.  Store closes this week!
Barbarian Apparel | Team Stores
Captains Announced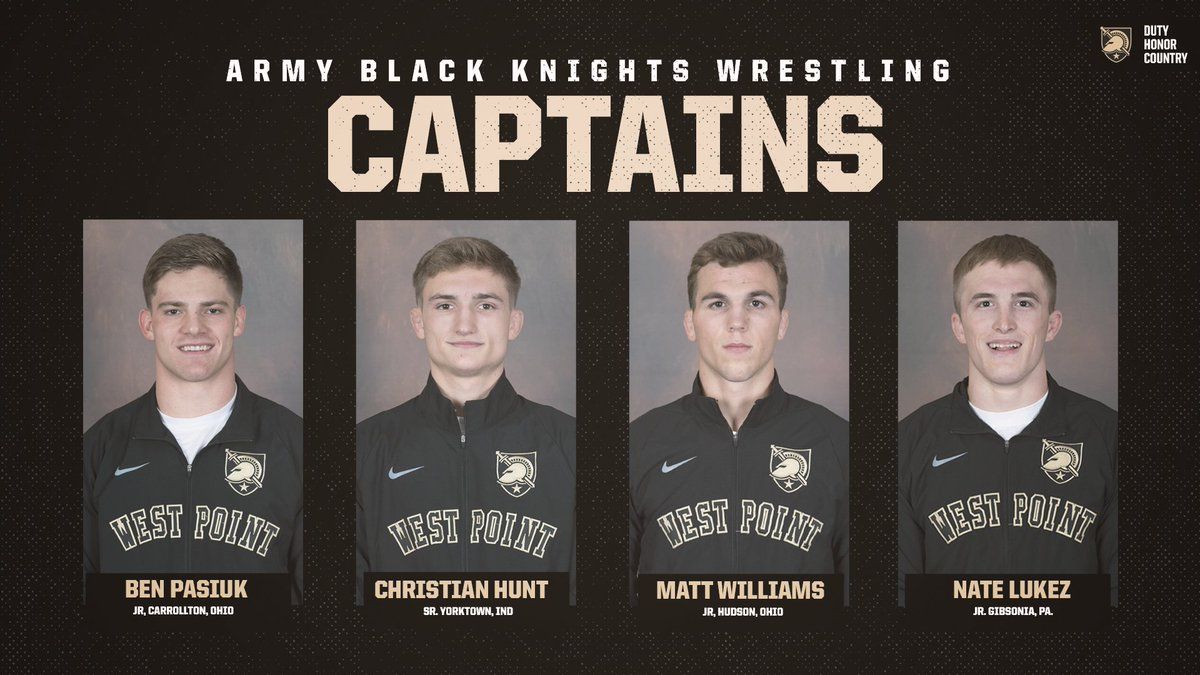 Recruiting
Coach Ward much like the devil before him, is headed down to Georgia this week to look for future Black Knights.  We just came off another great weekend and had the opportunity to #firethecannons as another 2023 decided to serve.  We are nearly complete with that class, and have a great start on 2024 HS grads.
Thank You
Huge shout out to the Parents for hosting a tailgate after the home football game this past weekend.  Was great to see our guys together with their families enjoying some awesome West Point fall weather.  We will continue to build fellowship and create an environment that will propel us forward.
RTC
We also wrapped up a successful RTC fall season on Sunday.  This grew a lot this year and we wound up attracting the best HS boys and girls within a 250 mile radius of post.  These kids are getting a firsthand experience in our room at a young age and the feedback we get in incredible.  We look forward to making it even bigger and better in the spring
And Finally…..
America's Team is also Hudson Valley's Hometown Team.  We are gorwing our local support and hope to make everyone in the area a AWP fan.  Thanks to Mike Carey for the coverage on his website
2022-2023 Army West Point Wrestling – Preview 125 and 133 – SECTION 9 WRESTLING (sectionixwrestling.com)
Yes, that's a lot of information but I know you will spend the week digesting it and be back for more.
Have a great Monday and look forward to seeing you soon!