The Most Important Go Green's Notes From Post You Will Read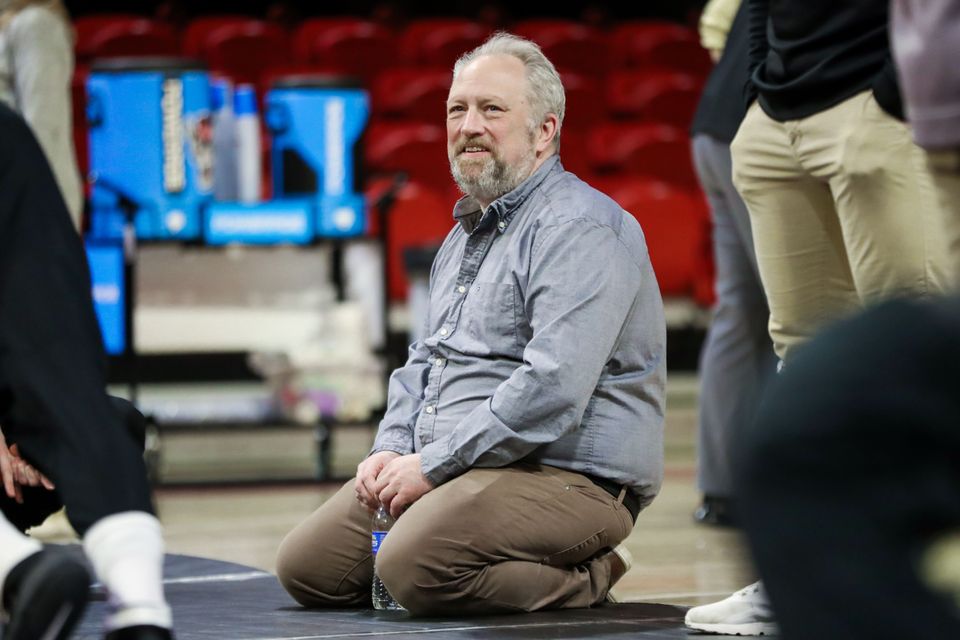 Hey Guys-
This update is going to be long, so considered yourself warned.  Trey Chalifoux assured me he was going to read the whole thing, so I am confident all of you can too.
As I was thinking about getting ready to coach my 3rd season here at West Point I thought it important to share some reflections with all of you.  I also just had read the newsletter of a guy who I have been friends with for three decades and was reminded how good he is at being direct and communicating his vision, and how that has allowed him to have great success wherever he has been.
We have accomplished a lot recently and it is important to celebrate that. We also have a ways to go and hopefully I can outline some steps to get there- all of us, together.


Here are some thoughts.
Recruiting.  We are doing great.  We have had ranked, or honorable mention classes the last 4 years.  The last class was our best ever, ranking 17th.  There will be ups and downs, but I believe we can continue to inch toward the top 10.  The data shows that recruiting is the single most important factor in predicting success.  Thanks to those who I have reached out to who have spoken to prospective student athletes.  You have no idea how much of an impact a conversation with an Old Grad can have.
Development.  This is our strongest area.  When I mined the data on recruiting rankings, I was stunned by the number of NCAA Qualifiers we have produced that were not "big boarders."  No one is better at this than us.  No one.
International Wrestling.  We need to invest in this area heavily.  We now have two RTC athletes and the goal is to add more.  Our guys are going to Vegas and U23 over the last few years and placing in both styles.  A strong RTC is critical to a program's growth- just look at our competition. Our guys will benefit from additional training with athletes like Fabian Gutierrez and future hires who will push them to new limits.  Part of this is fundraising, but part is a mindset as well.  I need help strengthening our ties to WCAP and showing recruits that this is a viable option for them.  We need to bring in training camps and guest athletes that our guys can benefit from.  We need WPWC to assume a role as a leader in Freestyle and Greco and I couldn't be more excited about this.
Attendance.  We have to pack Christl every year.  This one is low hanging fruit!  Everyone on this list can purchase season tickets TODAY.  We have created a unique, intense atmosphere for a dual, and we led the conference in attendance.  This needs to continue.  Buy those season tickets.
Parent support- You guys are awesome.  Seriously.  From tailgates to headgear, you guys are constantly finding ways to help.  It is much appreciated.  We need more.  I will be reaching out in the next few weeks to discuss ideas.
"Young" Old Grad support.  We need you guys.  I know you are out there keeping America safe, but we have to increase our participation from the under 30 crowd at events.  I need to see you guys in Kansas City!  The good news is I have coached some of you now- so I will be tracking you down.  And I can be persistent.
Wrestling Insider- these memberships directly benefit WPWC.  Again, low hanging fruit.  We are committed to providing you with content.  Much to the chagrin of my colleagues, I have shifted back into HS English teacher mode: doling out assignments and enforcing deadline.  We will see if Okie State, Cornell or Minnesota produces the best writers by the end of the year.  This one's easy guys.  We should have 100% participation here.  It is $75.  Heck, Bobby Heald spends that on snacks every time he sits down to watch the Patriots lose.  Army Wrestling Insiders


Much of what I have laid out here is fundraising related and that is because almost everything we do requires money.  Honestly, we are doing well in that regard- thanks to the leadership of the Class of 1972.  But we need to do better.  I can share with you that at my previous job at Wyoming Seminary we raised close to $300k a year, every year.  My friend, whose newsletter I referenced earlier, went so far to say that his goal was to double their current endowment.  He will do it.  And when you see a certain team in powder blue start to rise in the rankings- you will know why.
We can do it too.  Our rostered guys all pay $75 to join the WPWC.  We have 100% participation from the guys on the team- although I think Todd and Jeff are still tracking a few down.
If they are willing to invest in themselves- think about what 100% investment from this group can yield.
Some short-term fundraising goals
1000 Season Tickets
2000 Army Wrestling Insiders
100 new WPWC donors
100 new contributors to the endowment
50 new donors at the $1000 per year level.  Join Coach Ward, one of our most invested donors, in giving $83 a month to reach this level
1 new spring event on campus to piggyback on golf tourney success and bring you guys back to the Hudson Valley
We are going to have a school wide Giving Day on November 28th- so watch for that.  But you don't have to wait till then to make an impact.
Again, I apologize for the length of this email, and I hope my enthusiasm for the program comes through it.  I will be following up soon with a bit more wrestling talk, but we will keep coming back to this vision, because it is vital to fuel us moving forward.  Thanks for reading and let's connect soon.