Why Did We Golf?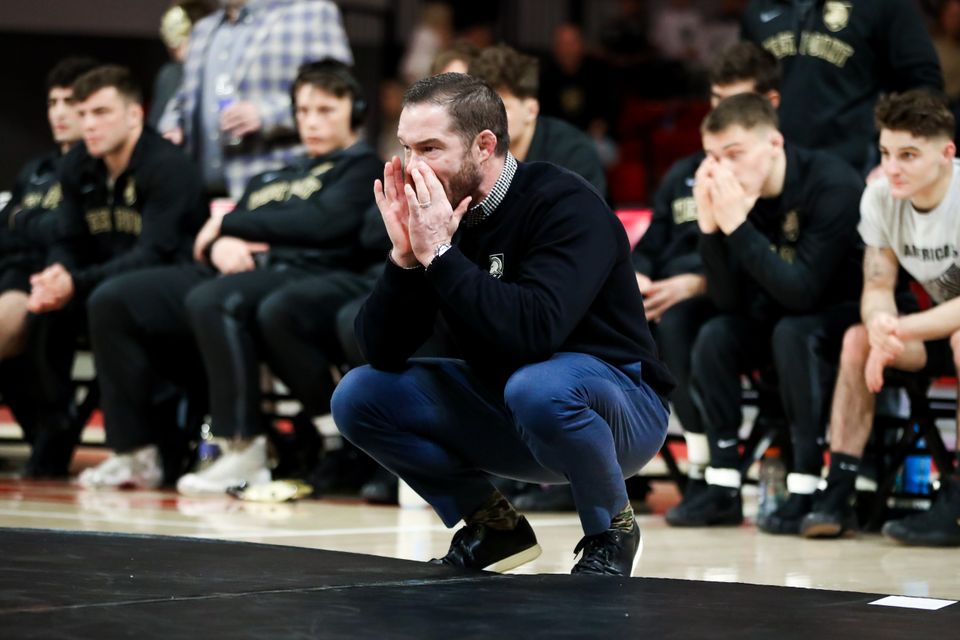 Army Wrestling Insiders-
What a weekend it was, as we welcomed over 150 golfers to West Point for our 13th annual West Point Wrestling Club outing! Although Mother Nature did everything she could to get in our way we were able to make it happen! I'll tell you this, if those guys in Colorado Springs or Annapolis had to put up with the wind and the rain like we did, they would have cancelled their golf outing weeks ago. But you know how it is in the Army, if it ain't raining we ain't training. So we persevered. Terrible weather, very mediocre golf, but one heck of a great time!
And no, I'm not writing to brag about being on the winning team (ok, maybe a little. But hey it's not my fault Messitt keeps putting me with Matt Marciniak!). I'm not writing to talk about how Ray Ritacco was cheated out of his long drive award. And I'm not writing to tell you how Brian Rowan was totally out classed by his fiancé on the course…
I'm writing to say THANK YOU to everyone who made it happen and tell you all WHY the WPWC is so impactful to our program and so important for our success.
So what's the purpose of the Golf Outing and why do we do it? Firstly, I think it's important that we continue to foster a sense of community around our program. At a place where 100% of your graduates leave the day of graduation, creating a sense of community and a local fanbase remains a challenge. But events like this remind us all that we have one of the most passionate and loyal fanbases in all of wrestling.
Secondly, it's important that we support the WPWC and RTC to remain competitive. The revenue from this event goes directly to the WPWC and RTC. What do we need that money for? Here are a few examples of where that money goes:
· Salaries of our RTC athletes: Fabien Gutierrez and Vayle-Rae Baker
· PIAD trip to train at NC State
· PIAD trip to compete at U23
And as college wrestling moves forward in the NIL era, I believe that West Point Wrestling has an opportunity to grow our RTC and snag some senior-level athletes. Other schools' donors are going to be forced to direct their money to NIL deals, and we can capitalize by growing our RTC when others are shrinking.
Adding more senior-level athletes to the WPWC is crucial for the success of our program. As in Insider, you "get it" and now it's time to spread the word and keep building momentum here.
My goal is to be able to introduce two more RTC athletes at next year's golf outing. With your support, I know we can make it happen. For the price of a few rounds of golf you can make a significant impact. And let's be honest, most of you need to be on the driving range anyways (looking at you Clolinger). If you want to continue to support the WPWC, you can do that HERE. Or if you want to call me to chat about how/why we need to make this happen...Call me, let's talk!
It takes an Army to build a program and I am deeply thankful for your support! Let's go beat 'em all!
Kevin